Purple Mountain Observatory
Located in the Zhongshan district of Nanjing, the Purple Mountain Observatory has legitimate claim to be the cradle of modern astronomy in China. When it began operation in 1934, it had the largest telescope in East Asia. The staff and some equipment were relocated to Kumming during the Japanese invasion, and returned to Nanjing in 1946. Under the People's Republic, the observatory expanded its facilities and became the centre of a network of observatories situated in different parts of China.
These two badges show the observatory domes located on a ridge overlooking Nanjing's famous Changjiang Bridge.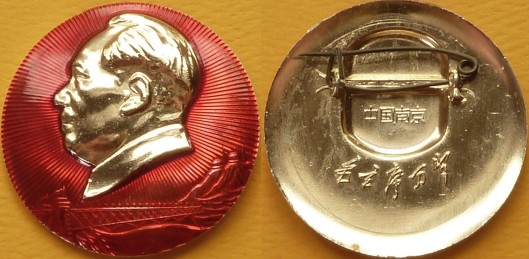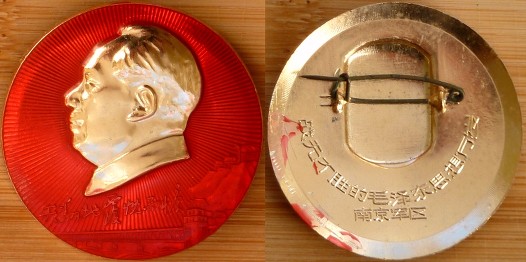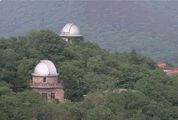 These original 1930s domes are now a tourist attraction.
Because of light polution, the working observatory has been relocated to a remote part of northen Jiangsu.