Following the failure of the Nanchang Uprising at the beginning of August 1927, while the bulk of the Communist forces attempted to march on Guangzhou, Mao Zedong was instructed to mobilise the Hunanese peasantry into open rebellion. Despite initial difficulties in recruitment, Mao succeeded in putting together what can only be described as a small rag-tag army with few rifles and mostly armed with spears and knives.
The Autumn Harvest Uprising began on 7th September and although a few villages were captured and landlords killed, the hastily formed peasant army was no match for Guomindang troops and Mao led the remnants to refuge high on the slopes of Jinggangshan.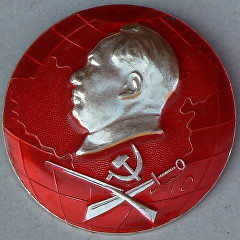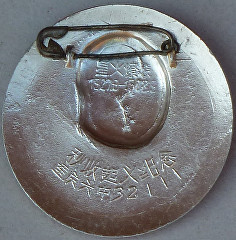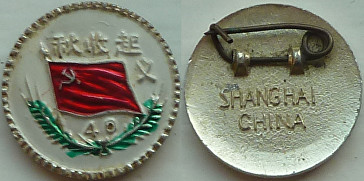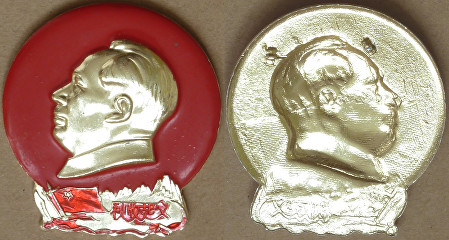 Anachronistic by the 1920s, the broadsword was still a formidable weapon in rural China. On Maozhang it is exclusively associated with the Autumn Harvest Uprising, although some soldiers on the Long March did carry swords. A Hu Cha (Tiger Fork) is more clearly depicted next to the sword on the badge at right - an Autumn Harvest commemorative from Dandong issued at the time of the Ninth National Congress. The Hu Cha is one of the traditional weapons of Chinese martial arts.
The commemorative above was issued by the Chongqing Sixth Corps 32111, a Red Guard unit named for the six heroes of the No. 32111 Drilling Team who were killed in June 1966 while tackling a fire in the Daqing oilfield.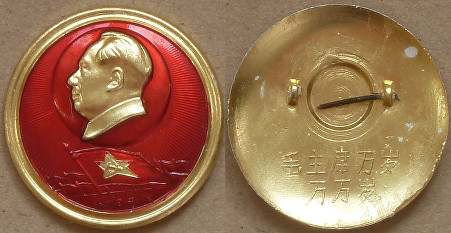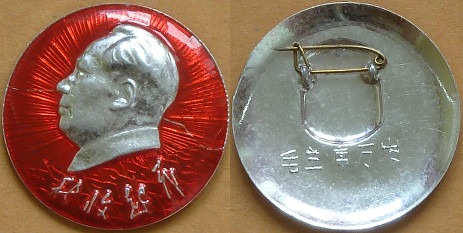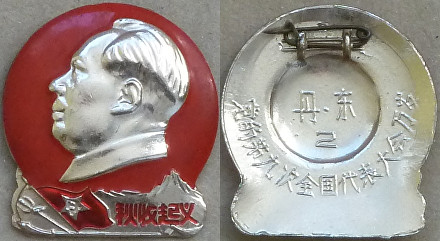 Issued in 1967 to mark the 40th anniversary of the uprising, this small badge may have been made using a "stock" reverse die, which would explain the English-language inscription.