This badge below right with the obverse inscription, "All The People Are Soldiers", was issued to mark the establishment of the Revolutionary Committee of the Hepu County Post Office. Hepu county forms the littoral of the seaport Beihai at the head of the Gulf of Tonkin.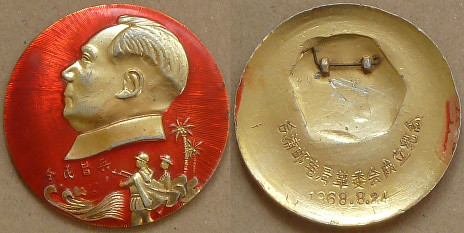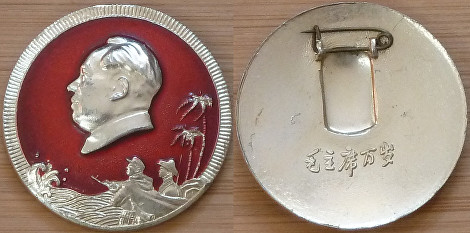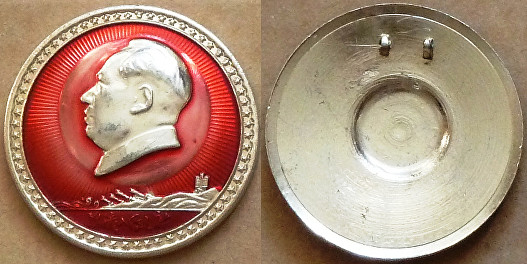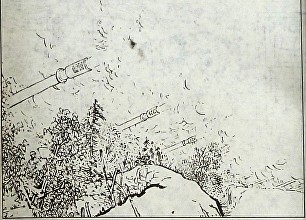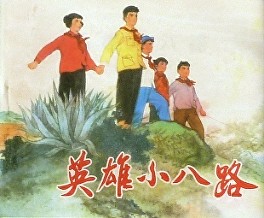 The seaward-facing guns on the badge at right are accompanied by the inscription, "Annihilate The Invading Enemy".
A very similar image occurs at the denouement of a lianhuanhua published in Shanghai in 1973. Set in the 1950s on the mainland coast of the Taiwan Straits, it relates how a group of red-scarfed youths discover and confound an enemy agent who is spying on PLA coastal installations. After a dramatic tussle on the seashore the heroic youths prevent the spy from escaping by boat and hand him over to the militia. In response to the spy's activities, PLA coastal batteries open fire and destroy the enemy headquarters.