The foreground of this badge features Xi'er, the young peasant heroine of the revolutionary model ballet White-haired Girl, and the mountains to which she fled from her licentious landlord.
White-haired Girl was one of the original Eight Model Works (five operas, two ballets, and one symphony) promoted by Mao's wife Jiang Qing during the Cultural Revolution, and "popularized" by the suppression of Peking opera and most other traditional forms of musical entertainment.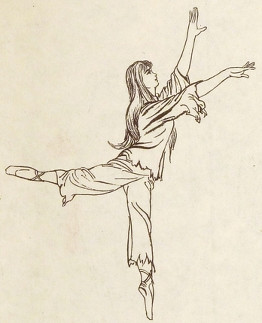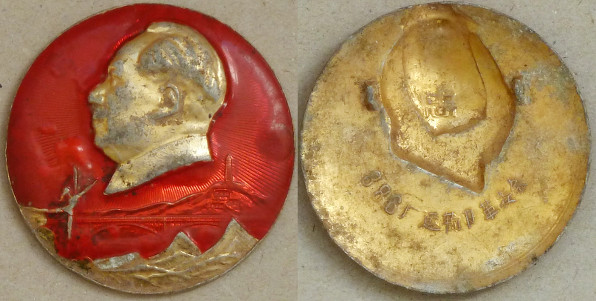 The inclusion of Yan'an in the background is precisely appropriate because that is where White-haired Girl had its origins. Xi'er's story was first performed there in the early 1940s as a musical drama based on local "rice-sprout songs"; and a 1950 filmed version became one of the iconic artistic productions of New China. The balletification of White-haired Girl began in Shanghai in 1963, and the first public performance of the ballet took place there on 23rd May 1965 - the twenty-second anniversary of Mao's Yan'an Talks on Art and Literature. Jiang Qing had nothing to do with the production of the ballet, and found much to criticize when she first saw it in April 1967. However, after the Chairman had declared it "good", Jiang refrained from negative comment and included as one of the Eight Model Works that she proclaimed in May 1967.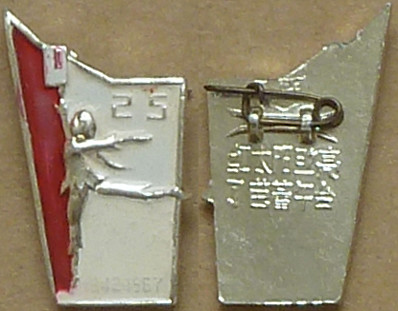 Double click to insert body text here ...