In different ways the two badges above portray the Long March as a red ribbon across a landscape.
See also: Red Ribbon (2007 lianhuanhua)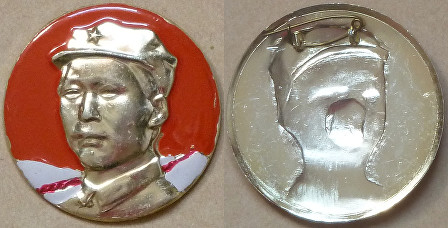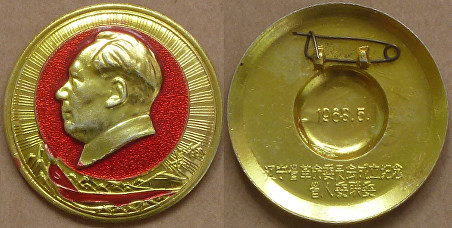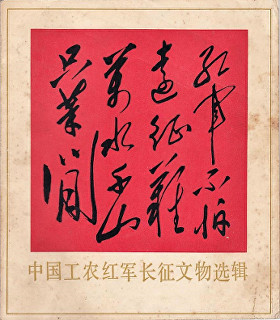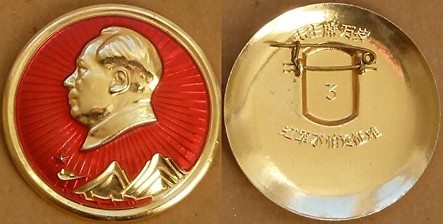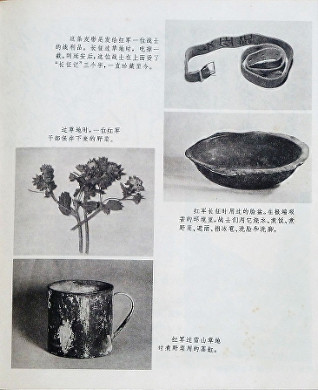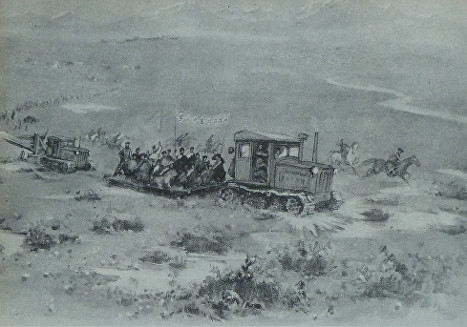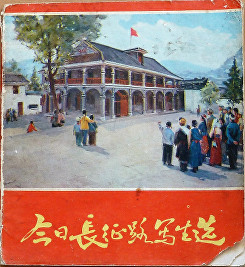 Cover and inside page from Chinese Workers' and Peasants' Red Army Long March Relics Selection, published by the Chinese History Museum, first edition July 1977.
Cover and inside page from Sketches of the Long March Road Today, Shanghai People's Publishing House, first edition June 1977. The sketch is entitled, Grasslands' Transport Transformed.
The reverse inscription of the badge at left reads, "Long Live Chairman Mao, The Red Army fears not the trials of the Long March".
It is significant that the two books illustrated below were published within a year of Mao's death;
the Cultural Revolution was over and the Party's legitimacy needed reaffirmation.