This Long March commemorative set was issued by a Revolutionary Rebels Liaison Station. The reverses are identical and are numbered 10-1 to 10-10.
The obverses illustrate and name locations on the Long March. The inscriptions on the first and last badges record the dates of the Long March, from October 1934 to October 1935; badges 10-2 to 10-9 each bear a line from Mao's poem: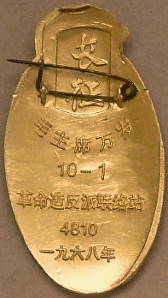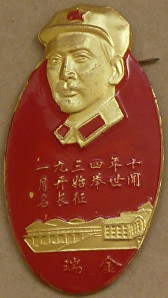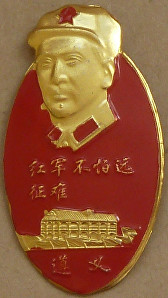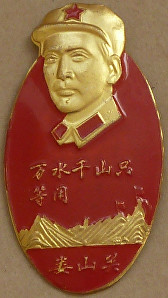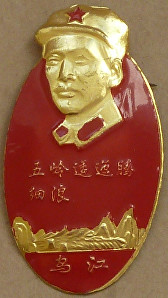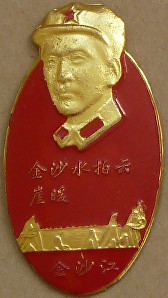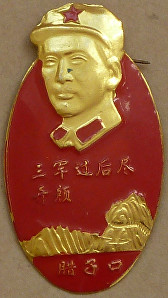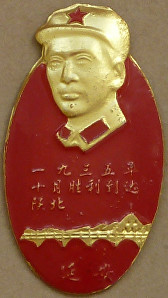 The Long March (1935)
The Red Army fears not the trials of the March,
Holding light ten thousand crags and torrents.
The Five Ridges wind like gentle ripples
And the majestic Wumeng roll by, globules of clay.
Warm the steep cliffs lapped by the waters of Golden Sand,
Cold the iron chains spanning the Tatu River*.
Minshan's thousand li of snow joyously crossed,
The three Armies march on, each face glowing.
* The location of the grassland (cao di) at this stage of the Long March is unknown. If it is intended to be the infamous swampy Grassland that was a major obstacle near the end of the march, then it should be located between 10-8 and 10-9. The location at 10-5 may be an error.
* Now usually transcribed as the Dadu River
Transcription by the Maoist Documentation Project