The "Great Directive" mentioned on the obverse of the badge at right was aimed directly at students. On 25th October 1967 the People's Daily carried an editorial that called for students to return to their schools and resume classes. The piece specifically invoked Mao's recently published letter to Lin saying that it was necessary for the nation's revolutionary students and teachers to understand Chairman Mao's 5.7 Directive. The significance of this is emphasised by the date on which PLA Unit 820 issued this badge.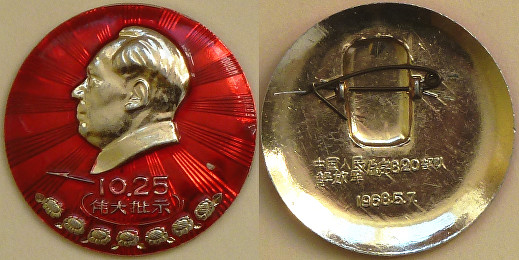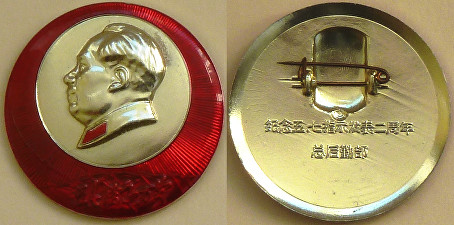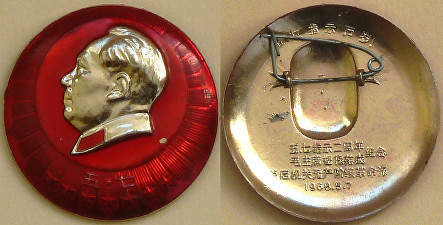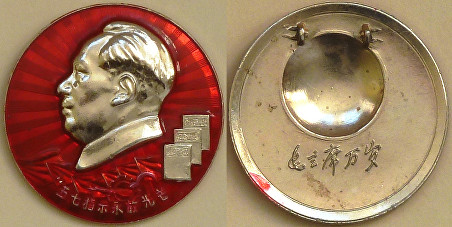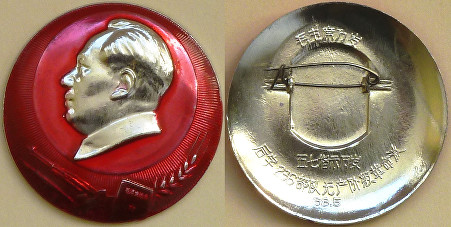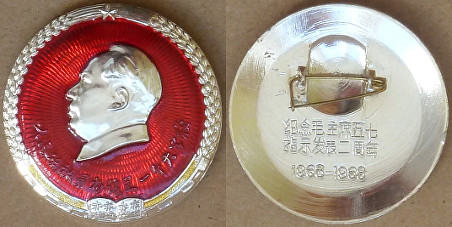 The 5.7 commemorative at left carries the obverse inscription, "The People's Liberation Army Should Be a Big School". At the bottom is an open book inscribed with a summary of Mao's syllabus for the PLA, that its soldiers should, "Take Part in Arms, Writing, Industry, and Agriculture.".
Many badges celebrated the second anniversary of the 5.7 Directive and bore inscriptions such as: "The May 7th Directive Will Shine Forever" and "Long Live the May 7th Directive".