The double-decker road and rail bridge across the Yangtse at Nanjing was opened with great official fanfare in 1968. It was celebrated as a major achievement of socialist construction - symbolically linking the north and south of New China - images of the bridge appeared in newspapers, magazines, and schoolbooks, as well as on posters and Maozhang.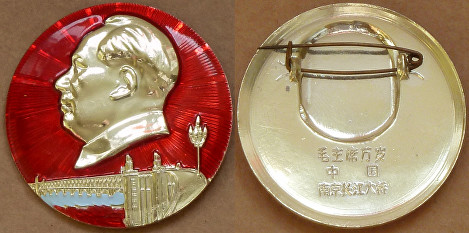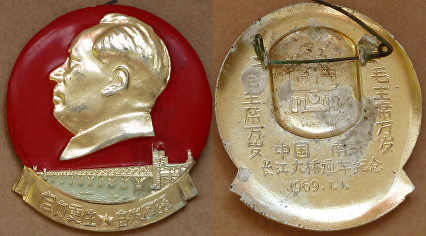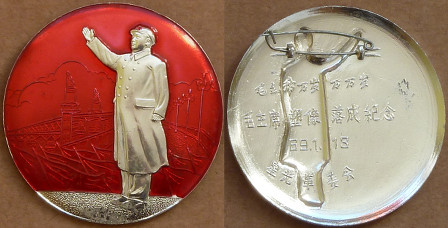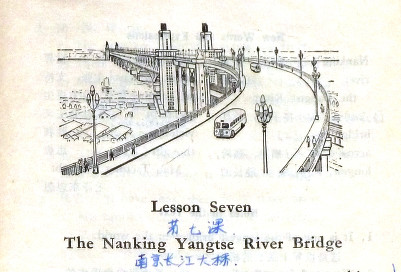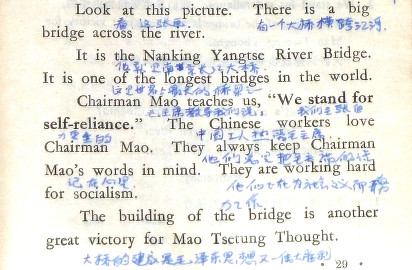 Middle School English language textbook, Tianjin 1973
Note that Wade-Giles Nanking had not yet become pinyin Nanjing; similarly Mao Tsetung instead of Mao Zedong.
As with the Yangtse bridge at Wuhan, images of the Nanjing bridge were often accompanied by a line from Mao's poem Swimming, "A bridge will fly to span the north and south".