Jet planes symbolically combined modernity with military power. The aircraft depicted one the badge at right is a J-7 jet fighter, the Chinese-built version of the MiG-21. The first J-7 was completed in 1965, and the 003 below the cockpit may designate a production number or a pre-production prototype. The first two badges below feature an idealised vision of the J-7 with an unrealistically long and tapering nose. The other two have generic images of futuristic delta-winged darts - new things indeed to be acheived for the people.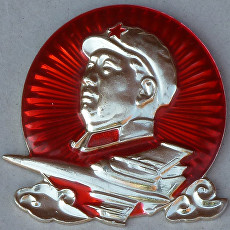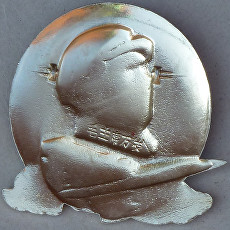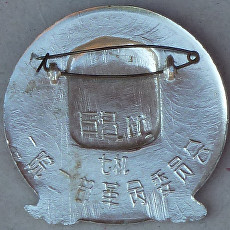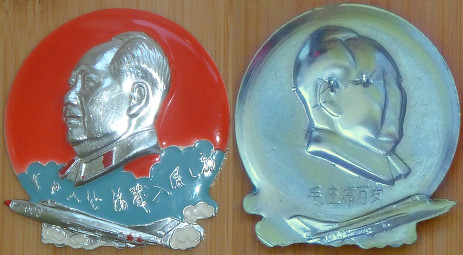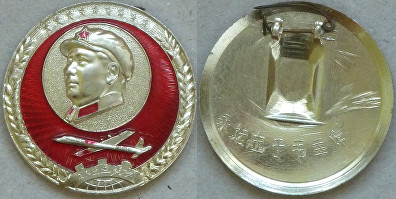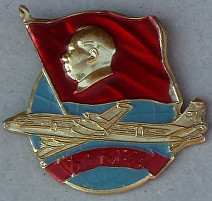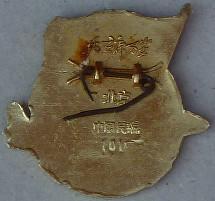 The aircraft shown on the two badges below are either British-built Vickers Vicount airliners, or Soviet-built Tupolev Tu-4 bombers (reverse-engineered US B-29s); no other four-engined aircraft were in Chinese service before 1970. On the badge at left, issued by the Chinese Civil Aviation Authority (the forerunner of all PRC airlines), is almost certainly a Vicount - note the passenger access door towards the rear of the fuselage. The badge at right has the obverse inscription, "The People's Heroes", which may refer to the aircrew, the aircraft, or the entire PLAAF.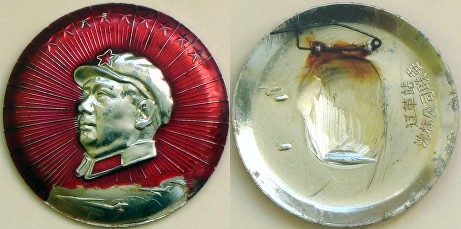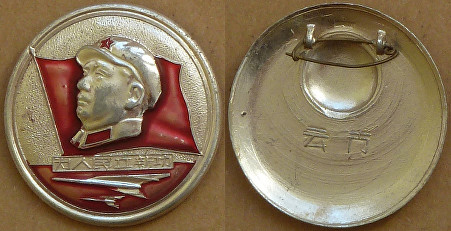 56mm 13.3g
This badge, made with a modified reverse die, was issued by the Shenyang Railway Jinggangshan Red Guards.