The badge above left was issued by the Chinese Academy of Sciences and refers to a "Great Reception" on 20th May (probably 1968); the badge above right indicates that representatives of the Shanghai "Loyal Headquarters" attended the same reception.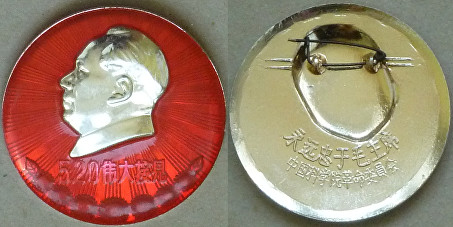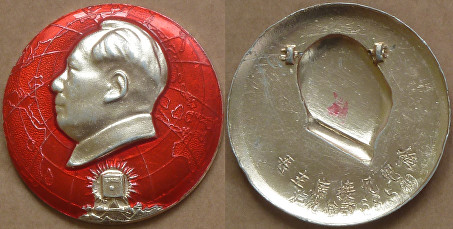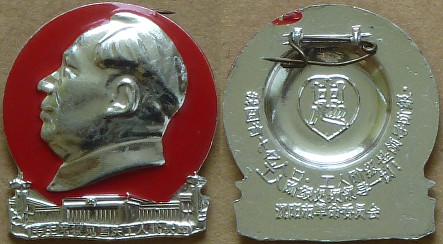 Not every reception attended by the Chairman was considered important enough to be included in the Newspaper Handbook's chronology (see Receptions).
The undated badge above was issued by Shenyang City Revolutionary Committee. The obverse inscription reads, "Chairman Mao Met with National Workers Delegation". The obverse inscriptions read, "There are 700 million people in China. The working class is the leading class. The working class must lead everything!".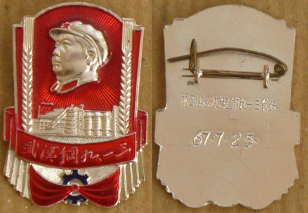 The badge above records that Vice Chairman Lin received representatives of the Wuhan Steel 9.13 faction on 27th July 1967.