Originally a wartime song, with new revolutionary lyrics put to a traditional folk tune, The East is Red became China's unofficial national anthem during the Cultural Revolution.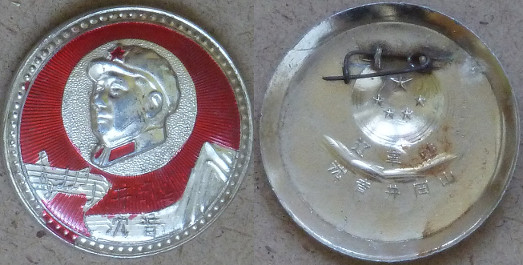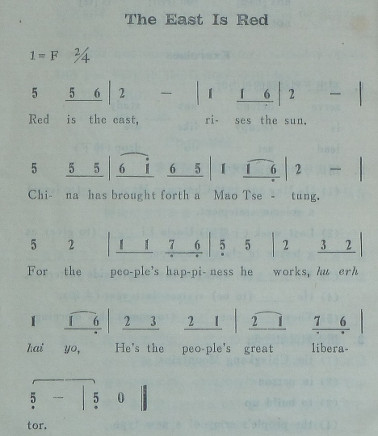 "A Revolutionary Song" with lyrics in English put to Chinese musical notation - Middle School English Stage 2 textbook, Fujian Province 1972
"The East is Red" was often used as a slogan inscription on Maozhang. On the example above the song is "quoted" by the opening four notes in Western musical notation, entirely appropriate for the issuers - the Jinggangshan Red Guards at the Shenyang Conservatory of Music, affiliated to the Liaoning Province Proletarian Revolutionaries.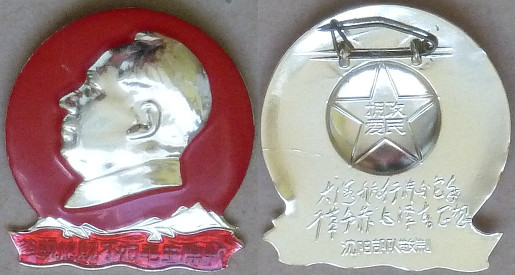 The obverse inscription of the badge at right quotes the opening lines of a popular revolutionary song, "Father is dear, Mother is dear, But not so dear as Chairman Mao".
The reverse inscription, is a quotation from Lin Biao, "Sailing the seas depends on the helmsman. Making revolution depends on Mao Zedong Thought", which became the basis for another popular revolutionary song.