In his first published article, A Study of Physical Education (1917) Mao Zedong adopted a typically May Fourth-inspired approach of comparative analysis and philosophy to justify his conclusion that the Chinese should adopt a regime of "savage and rude" exercise to build up their strength and fighting spirit.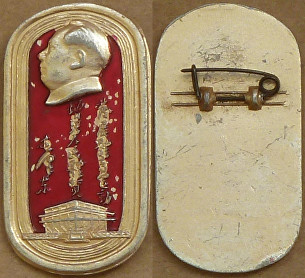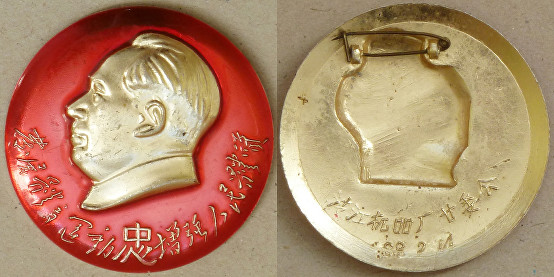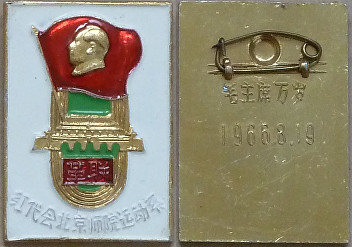 "Develop sports and improve the people's health"
Illustration from Sports Masthead Collection, Beijing, April 1976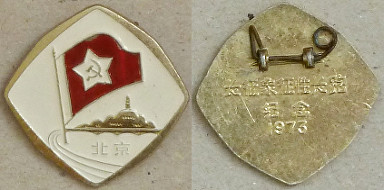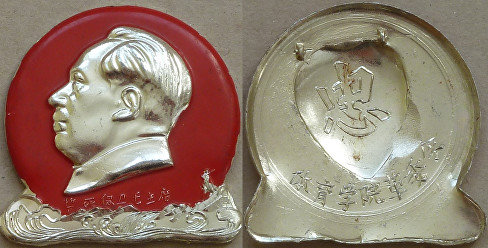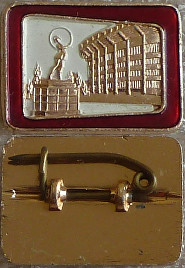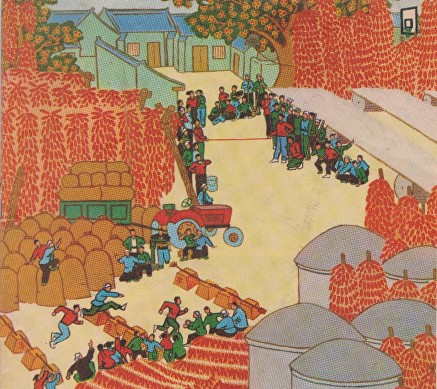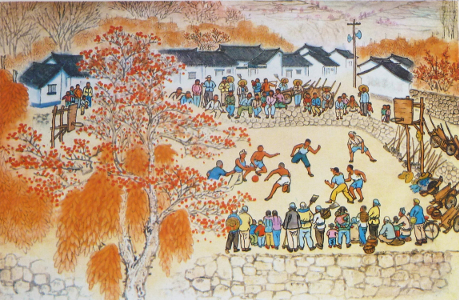 The badge at left carries the same calligraphic inscription as the above badge (without the central loyalty symbol) inside an oval running track and above a rectangular stadium.
At far right is a Cultural Revolution-era badge depicting a part of the Workers' Stadium in Beijing. One of the Ten Important Buildings completed for the 10th National Day celebrations, the stadium became a venue for mass meetings and struggle sessions.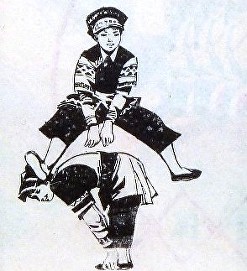 The badge above was given to participants in a 1973 Long March Memorial long-distance run in Beijing.
The illustration at left, showing villagers surrounded by abundant produce participating in an improvised hurdles race, is from the front cover of the 309th issue of the monthly New Sports magazine, May 1975.
Below left: issued by a Red Guard unit, the Red Generation of Beijing Normal University Department of Physical Education, to commemorate the first mass rally in Tiananmen Square
Below right: the revolutionary committee of Shenyang Institute of Physical Education state their willingness to "Defend Chairman Mao to the Death"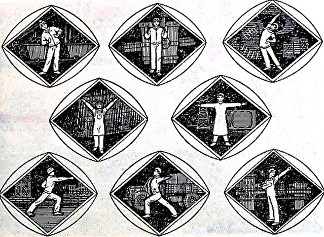 Workers' exercise vignettes from Sports Masthead Collection
Mountain Village Basketball Game, c.1973 and credited to Song Village Commune Brigade Accounting Group