The badges at left and centre share the same obverse die and have the number 5332 on the side of the locomotive.
The badge on the right has used a different reference for the locomotive, which is embellished with a red star on the front instead of a circular lamp and has the realistic detail of steam expelled from the side cylinder.
All three trains have the China Railways logo on the coal tender, and all three badges have the same obverse inscription: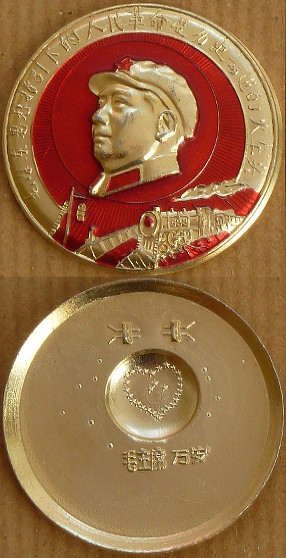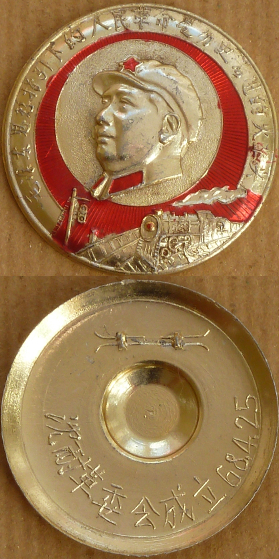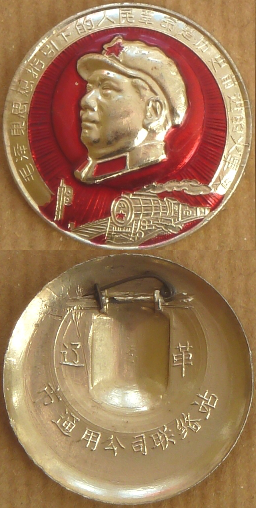 "The revolutionary train, at high speed, now turns a sharp corner. Sit still, hold fast, and don't fall out and break yourself in pieces"
Kuai Dafu, 28 June 1966
"The people's revolution under the guidance of Mao Zedong Thought is the front of the train driving history forward"