This badge was issued to commemorate the tenth anniversary of Chairman Mao's "Winter Swim", and shows the Yongjiang Bridge in Nanning. While visiting this southern city during the winter of 1957-58 Mao decided, as was his wont, to go swimming in public. On 7th January 1958 he swam across the river (the Yongjiang) that flows through Nanning. To the east of the city the Yong River becomes the Yu River.
The Chairman's "Winter Swim" was of great local significance, and the anniversary was still celebrated in Nanning at the beginning of the second decade of the 21st century.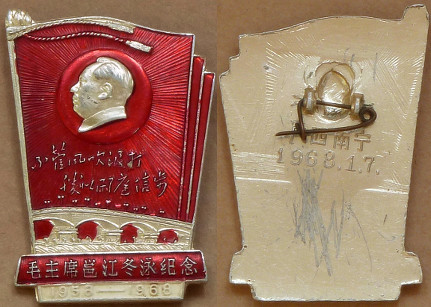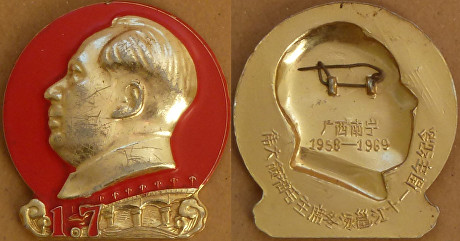 The two badges above commemorate the 11th anniversary of the Chairman's Winter Swim in the Yongjiang.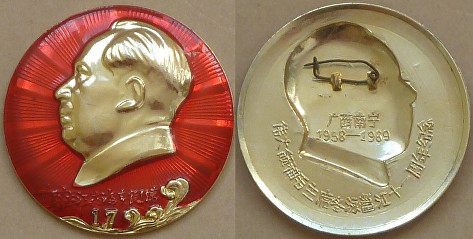 The badge at right has an obverse inscription with a little-known piece of Chairmanly advice - one that combined his personal preference with his concern for the well-being of the people:-
"Go to the Rivers and Sea to Exercise".